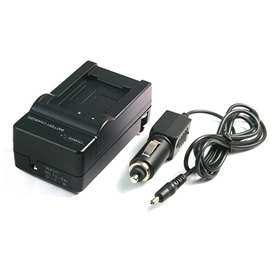 Nikon D3200 Charger
Nikon D3200 Chargers - Car Charger for Nikon D3200 Battery

1 Year Warranty! 25% OFF!
Charger Type:
Li-ion Battery Charger(Car Charger Adapter Included)
Input Voltage:
AC 100V-240V
Output Voltage:
DC 4.2V/8.4V,600mAh
Accessories:
Nikon D3200 Battery
Description:
Charges Nikon D3200 digital camera batteries at home and in the car. High quality Nikon D3200 battery charger is a handy companion for digital SLR camera shooting. For a successful and safe charge of your Nikon D3200 battery, make sure to correctly align polarity ( positive / negative) before placing battery into charger.
This is a good backup charger at a great price. It charges quickly and a very good addition to the Nikon D3200 digital camera equipment. This Nikon D3200 charger is very easy to use and lets you continue to use the Nikon D3200 digital camera as long as you have a spare battery.
Features:
--High performance fully automatic charger designed to quickly and safely charge Nikon D3200 digital camera battery.
--AC/DC output for both home and travel use. Car charger adapter included
--Brand New non-OEM Charger. Slim and portable design. Smart LED charging status indicator.
--Premium accessory for your device 100% new.
Buy Nikon D3200 Charger and Nikon D3200 Battery Together Save US $3 !

+

=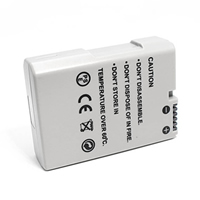 Battery Code:
Nikon EN-EL14 battery
Nikon EN-EL14a battery
Compatible With:
Nikon Coolpix P7000
Nikon Coolpix P7100
Nikon Coolpix P7700
Nikon Coolpix P7800
Nikon D3100
Nikon D3200
Nikon D3300
Nikon D3400
Nikon D5100
Nikon D5200
Nikon D5300
Secure & Guarantee
Shopping from us is safe and secure. None of our customers have ever reported fraudulent use of their credit cards as a result of shopping with us. You can be assured that the information you give us is confidential. We do not sell, rent or share information of our customers with other parties.